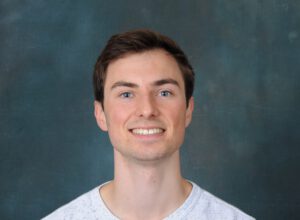 New lab member
Edward Smith joins us as a postdoc to work on the Gain4Crops EU project, where we aim to develop a combined stoichiometric/thermodynamic model for the plant Arabidopsis. Edward will remain stationed in Oxford and will do the computational work from there. Welcome Ed!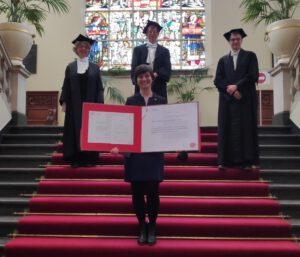 Joana is now Dr. Saldida
Joana has excellently defended her thesis and is now Dr. Saldida. Very well done, Joana!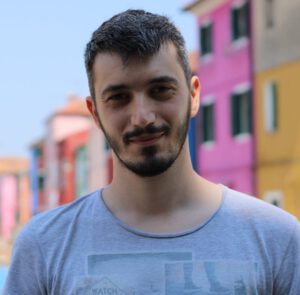 New PhD student
Enrico Calzati joined the group as a PhD student. After a number of years in industry, Enrico wanted to go back to the adventure of science. He will join us in our efforts towards understanding what metabolism is doing during the cell cycle and how it might control it. Welcome, Enrico!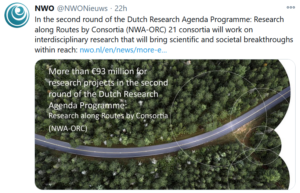 We just got a cool project funded
After a few years, in which I tremendously struggled in securing funding for the lab, the luck seems to be back: First, the VICI grant in Spring (see below) and now we obtained a major grant from the Dutch Research Agenda Programme: Research along Routes by Consortia (NWA-ORC), see https://www.nwo.nl/en/news/more-eu93-million-research-projects-urgent-issues-broad-range-collaborative-partners. This will be a collaborative research project between five groups of the Groningen Biomolecular Sciences and Biotechnology institute and the Hogeschool voor de Kunsten in Utrecht. The title of the proposal is 'The limits to growth: the challenge to dissipate energy'. I am super happy!

13 years from vague idea to pre-print!
Back in 2007, when we first had started to understand that fructose-1,6-biphosphate (FBP) is a glycolytic flux signaling metabolite, I had heard a talk from Christina Smolke suggesting that one can build RNA-based sensors for metabolites, and I thought that it would be cool to have such a sensor for FBP because we then could visualize glycolytic flux in single cells. A few years later I finally had the funding, and +5 years later, we have the sensor. This was a cool collaboration between different labs and a truly heroic effort from Alvaro and Vakil! Now, the final point is to get this published. I hope this will not take another 5 years … If you don't want to wait (so long), here it is: https://www.biorxiv.org/content/10.1101/2020.10.11.335109v1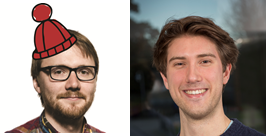 New lab members!
Aleksandr Pogodaev (PhD from Radboud University Nijmegen) and Andre Zylstra (PhD from Cambridge) joined the lab. Welcome Aleksandr and Andre!

And here is another pre-print!
Silke has assembled a protocol paper on how to generate huge amounts of E. coli persister cells with nutrient shifts. This paper also describes a method of how one can determine the fraction of tolerant cells with flow cytometry.

A new pre-print of the lab is out
Over the last 4 years, Joana Saldida, a PhD student of the lab, has developed a new method with which intracellular metabolic fluxes can be determined with a bigger scope and in a less unbiased manner. To accomplish this, she has combined our earlier thermodynamic-stoichiometric model with 13C flux analysis. Joana found that indeed some intracellular metabolic fluxes might be different than what we had earlier thought. The pre-print is available at Biorxiv.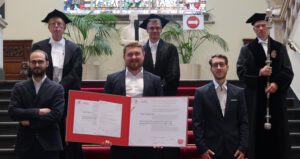 Vakil is now Dr. Takhaveev
Vakil has excellently defended his thesis and is now Dr. Takhaveev. Very well done, Vakil! Watch the defense and the speech!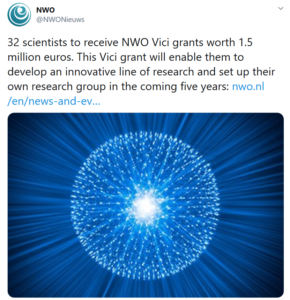 Matthias obtained VICI grant
Matthias obtained a VICI grant (1.5 million Euros) from the Dutch Research Council (NWO). This is a great recognition of the excellent work done by the superstars in our lab. Let's again break new grounds!